Conference Schedule
Monday, July 17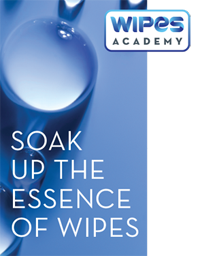 WIPES Academy
8:00 am - 6:00 pm
Instructor: Heidi Beatty
, Chief Executive Officer, Crown Abbey, LLC
From wipes design and production to cost implications and packaging, the two-day WIPES Academy is centered on every facet of the multibillion dollar wipes product and marketing sector­ from raw materials, converting, wet and dry wipes to medical, industrial, and consumer wipes. The course is essential for technical and management professionals interested in learning the research, development, and manufacturing of wipes.
Separate registration fee. Pre-registration is required.
Learn More about WIPES Academy >>
Welcome Reception
7:00 pm - 9:00 pm
Atlanta Marriott Marquis
Imperial Foyer
265 Peachtree Center Avenue
Atlanta, Georgia 30303
Tuesday, July 18
WIPES Academy
8:00 am - 12:00 pm
Instructor: Heidi Beatty, Chief Executive Officer, Crown Abbey, LLC
Learn More >>

Breakfast Connections

8:30 am - 9:00 am
Start your day with a continental breakfast each morning before the conference and engage face-to-face connections with your customers, business prospects and peers. INDA's staff can help make any introductions you need – just ask us.
Welcome
9:00 am - 9:05 am
Moderator: Tony Fragnito, President, INDA
CEO Panel: Priorities & Predictions
9:05 am - 10:05 am
Moderator: Chris Astley, Senior Vice President & Chief Commercial Officer, Glatfelter
Inflation, supply chain and capacity/demand balance remain top concerns for wipe producers in 2023. As business leaders drive both structural and financial responses to these issues many are also looking to seize opportunities for differentiation. Join our panel discussion with nonwoven executives to discuss this changing landscape and implications for our industry. Topics will include subjects as diverse as inflationary impacts across the organization, surging wages, re-shoring as well as domestic and international drivers to supply/demand balance.
Panelist - CEO Panel: Priorities & Predictions
RJ Rudolph, Group Director - CMS-RT, Rockline Industries
Learn More »
Steve Gallo, CEO, Diamond Wipes International, Inc.
Learn More »
Robert Weilminster, EVP & General Manager - US & Canada - HHS, Berry Global
Learn More »

Coffee & Networking Break

10:05 am - 11:00 am
Plastic Policy: Closing the Intention-Action Gap
11:00 am - 12:00 pm
Moderator: Olivia Reiber, Key Accounts Manager, Wipes & Specialties, Berry Global
Matt Seaholm, CEO, Plastics Industry Association
Learn More »
Bryan Haynes, Ph.D., Senior Technical Director, Global Nonwovens, Kimberly-Clark Corporation
Learn More »
Lunch Around
12:00 pm - 2:00 pm
Take advantage of this extra networking opportunity to enhance your conference experience over lunch at one of Atlanta's amazing downtown restaurants. Expand your network and get to know your fellow attendees over the lunch break. Lunch Around opportunities will be available on Tuesday, July 18 and Wednesday, July 19. Space is limited; please register in advance. Details regarding your table will be available onsite at registration. $50/person. Space is limited.
Lunch
(On Your Own)
12:00 pm - 2:00 pm

Coffee & Networking Break

1:30 pm - 2:00 pm
The Road to Rome - Sustainable Manufacturing Practices
2:00 pm - 3:30 pm
Sustainable Innovation & Manufacturing: The Impacts of Reducing our CO2 Footprint While Targeting CO2 Neutrality by 2035
Eva Welsh, Evolon Market Manager - North America, Freudenberg Performance Materials
Learn More »
Sustainable Technologies for Sustainable Products
Thomas Weigert, Senior Expert Technology Spunlace & Drying, Truetzschler Nonwoven GmbH
Learn More »
The Nonwoven Wipes Supply Chain Response to "Plastics Free"
Phil Mango, President, Philip Mango Consulting
Learn More »

Coffee & Networking Break

3:30 pm - 4:00 pm
2023 World of Wipes Innovation Award(R) Presentations
4:00 pm - 4:30 pm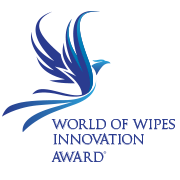 The World of Wipes Innovation Award® recognizes and rewards innovation within the entire wipes value chain that utilizes nonwoven fabric/technology in a way that expands the usage of nonwovens.
Moderator: Thomas Carlyle, Nonwovens Commercial Manager-Americas, Lenzing Fibers Inc.
INDA Lifetime Technical Achievement Award
4:30 pm - 4:35 pm
Moderator: Tony Fragnito, President, INDA
INDA's Lifetime Technical Achievement Award will recognize an individual whose technical achievements over a career of 20 years or more have meaningfully contributed to the growth of the nonwovens industry. This technical professional has a long history of innovation, INDA involvement and commercial success.
Lightning Talks
4:35 pm - 5:05 pm
Whatever your role within the wipes industry, then the WOW Lightning Talks are your opportunity to connect with a wide range of industry professionals. Lightning talks are "supersized elevator speeches" covering new trends, products and ideas in rapid-fire succession with speakers rotating every five minutes. Five minutes – that's it. WOW Lightning Talks are a limited-space, first-come, first-reserved added opportunity for tabletop exhibitors to present their latest innovations just ahead of the networking reception. To reserve one of these 5-minute timeslots on either Tuesday or Wednesday afternoon, please contact Joe Tessari at jtessari@inda.org or 919-459-3729.

Tabletop Displays and Reception

5:05 pm - 7:05 pm
Get in front of wipe leaders, innovators, and prospective customers from all over the world. You won't just meet potential clients. You'll meet potential collaborators.
A World of Wipes® tabletop display has proven to be one of the most cost effective ways to reach out to hundreds of wipes senior leaders in one place at one time to promote your brand, products, and yourself.
Wednesday, July 19

Breakfast Connections

8:30 am - 9:00 am
Consumers: What Are the Little Rascals Up to Now?
9:00 am - 10:45 am
Moderator: Kyra Dorsey, Ph.D., Principal, Glory Group LLC
What Do Consumers Think About SUPs, Messaging & Recycling?
Suzanne Shelton, President & CEO, Shelton Group
Learn More »
Wipe Industry Statistics
Richard Knowlson, Principal, RPK Consulting
Learn More »
Closeness to the Consumer - How Consumers Are Driving Cultural Change
Sam Nebel, Co-Founder, Goodwipes
Learn More »

Coffee & Networking Break

10:45 am - 11:00 am
Transparency in the Supply Chain
11:00 am - 12:00 pm
Consumers are becoming more concerned about workers' rights and the materials that go into consumer products. The need for a transparent supply chain has reached critical mass. A company's supply chain practices face scrutiny from almost every angle – workers' rights, product safety and integrity, and environmental responsibility. Very few organizations have the needed systems in place to monitor their supplier network. Join our panelists as they frame the issue. Discover the steps and tools that can be used to protect your company from the legal, financial and reputational risk created by having information gaps in your supply chain. Audience Q&A will be held after lunch.
Chuck Rogers, Americas Director, Technical Consulting & Supply Chain Solutions, Bureau Veritas
Learn More »
Vikki Martin, Vice-President, Fiber Competition, Cotton Incorporated
Learn More »
Deepika Mishra, Ph.D., Sustainability Consultant, National Cotton Council of America
Learn More »
Paul Harmon, EVP Product Management, Innovation & Sustainability, Berry Global
Learn More »
Lunch Around
12:00 pm - 2:00 pm
See description and registration information on Tuesday's schedule.

Coffee & Networking Break

1:30 pm - 2:00 pm
Transparency in the Supply Chain - Q&A
2:00 pm - 2:30 pm

Coffee & Networking Break

2:30 pm - 3:00 pm
Wipes: Whats New & Improved!
3:00 pm - 4:30 pm
A Holistic Approach Towards Wet Wipes Preservation
Paul Salama, Ph.D., CTO & Head of Innovation, Sharon Laboratories
Learn More »
An Innovative Approach to Sustainable, Hygienic Diaper Ointment Application & Packaging
Michelle Duchnowski, Psy.D., Founder & CEO, Bringabouts(TM)
Learn More »
Lightning Talks
4:30 pm - 5:00 pm

Tabletop Displays and Reception

5:00 pm - 7:00 pm
Thursday, July 20

Breakfast Connections

8:30 am - 9:00 am
Flushability: Regulation, Innovation, Standards & Education
9:00 am - 11:00 am
Improving Product Attributes of Flushable Wipes / MTT Using Fibre innovation for Better Consumer Experience
Rahul Bansal, Assistant Vice President- Global Sales & Marketing - Nonwovens, Birla Cellulose
Learn More »
Flushability In A Nutshell
Kyra Dorsey, Ph.D., Principal, Glory Group LLC
Learn More »
Flushability Briefs - Consumer Education
Lara Wyss, President, Responsible Flushing Alliance
Learn More »
Flushability Briefs - Legislative Efforts
Wes Fisher, Director of Government Relations, INDA
Learn More »
Flushability Briefs - Standards Development
Matt O'Sickey, Ph.D., Director of Education & Technical Affairs, INDA
Learn More »
2023 World of Wipes Innovation Award(R) Announcement
11:00 am - 11:15 am
Moderator: Tony Fragnito, President, INDA