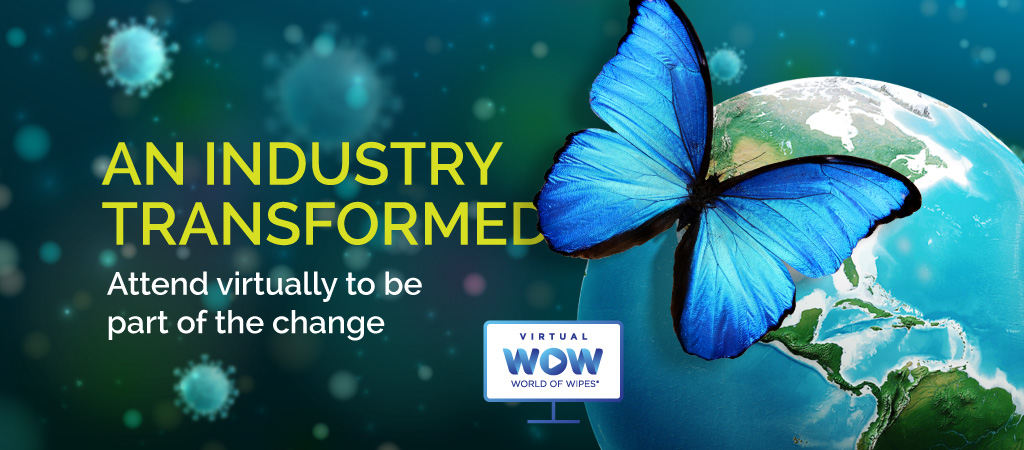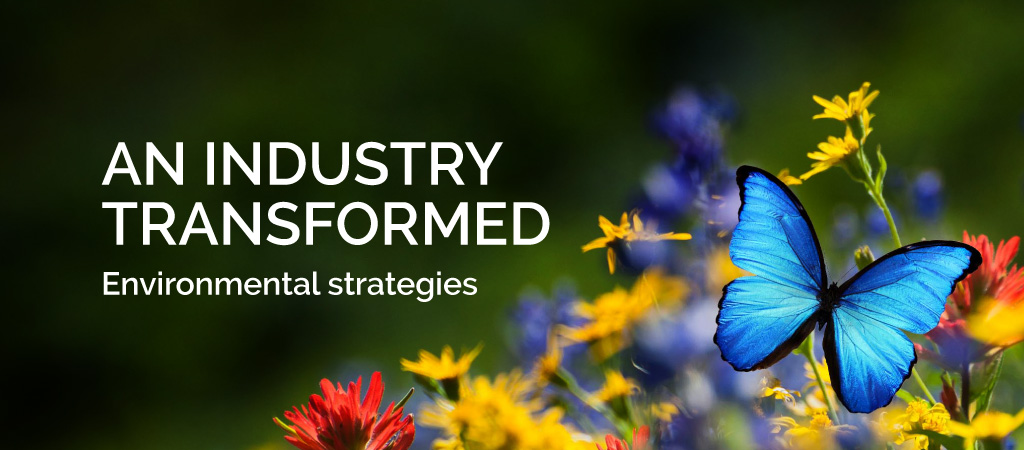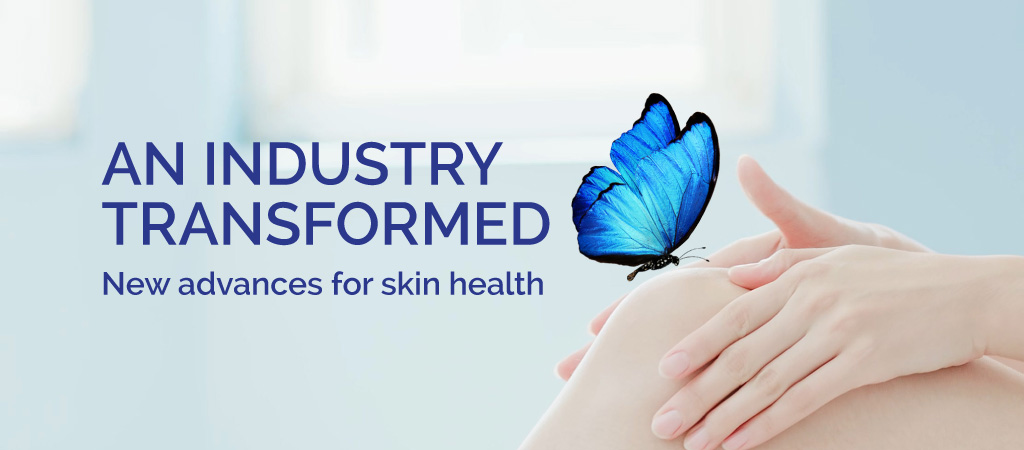 The world is facing unprecedented change. Be part of the evolution.
It's a virtual meeting of the minds – and if you want to be involved in the rapidly changing wipes landscape, you absolutely need to attend. Virtual WOW™ will unite us as an industry, as we join together in online groups to dive deep into topics including:
The impacts of COVID-19 on our industry
Material science innovations
Single use plastics
New advances for skin health
Generational changes in consumer behavior for wipes
Market trends and industry statistics
Updates on government regulations
Changes in packaging
Preservatives and label transparency
Flushability updates
Our wipes industry is changing by the nanosecond. Attend Virtual WOW™, and you can prepare for a world disrupted with forward thinking information. Set your product strategies with next-level intelligence. Chat live. Ask questions of your speakers. Connect in groups large and small —and do it all virtually from your home office, August 25-27!
Join Virtual WOW™ virtually to:


Hear 30+ speaking presentations dedicated to the entire wipes supply chain – plus, you'll be able to review these presentations at your convenience for up to 12 months!
Meet an unlimited number of new prospective customers from all over the globe.
Join in Virtual WOW™ events to match your preferences – from 2 people up to 25.
See, smile, wave and introduce yourself from the comfort of your home or office – without the cost or concern of travel.
Pop in or out of rooms; make introductions; engage in live casual conversations, speed meetings, cocktail hours and Q&As.
Meet the Finalists for the World of Wipes Innovation Award®, see their ingenious new wipes products – and join in a live Q&A with them!
Attend the 2020 Virtual Wipes Academy – it's being held online from August 24-26!
Join in Virtual WOW™ with your company peers and save hundreds!
Get 50% off your second, fourth and sixth registrations – and your seventh registration is free! And with 12 registrations, you'll receive three complimentary registrations! To register more than 12, contact Tracie Leatham at tleatham@inda.org
Register to attend the Virtual WIPES Academy, August 24-26!
Learn more about this exciting learning opportunity.
It's your choice: sign up for the entire conference or a networking only option!
Register today!
Program
At-A-Glance
Monday, August 24
Virtual WIPES Academy
Tuesday, August 25
Virtual WIPES Academy
Virtual Conference Presentations
Award Finalist Presentations
Virtual Tabletops
Wednesday, August 26
Virtual WIPES Academy
Virtual Conference Presentations
Virtual Tabletops
Thursday, August 27
Virtual Conference Presentations
World of Wipes Innovation Award® Announcement