Conference Speakers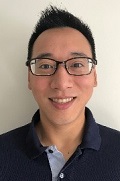 Claude Wei
Contract Manager, TÜV AUSTRIA Belgium NV
BIOGRAPHY
Claude Wei is a Contract Manager at TÜV AUSTRIA BELGIUM NV and has been working in the certification of biodegradable products for almost 10 years, guiding customers to get their products certified.
---
Thursday, August 27
2:45 pm - 4:15 pm
Challenges of Plastics in Nonwoven Wipes II
Going Certifiable: Application for Various Ecolables and Their Differences for Wipes
When talking about biodegradability, it is important to specify the environment where a product is biodegradable. Depending on the environment, the conditions are different and it is not guaranteed that a product that is biodegradable in one environment will be in another. For this reason, TÜV AUSTRIA BELGIUM offers certification for different conformity marks according to each environment. These differences and a quick introduction on the key steps of the certification process will be explained.