Conference Speakers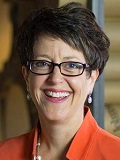 Suzanne Shelton
President & CEO, Shelton Group
BIOGRAPHY
Suzanne Shelton is the CEO of Shelton Group, an ERM Group Company, the nation's leading
marketing communications agency entirely focused exclusively in the ESG space. She regularly
counsels C-level executives at Fortune 1000 organizations on how to best define and leverage their sustainability approaches to drive business results. She currently serves on the board of the American Council for an Energy-Efficient Economy (ACEEE) and the executive advisory board of Cyclyx, and recently served on the board of the Energy and Environmental Building Alliance (EEBA). Ms. Shelton offers insights and inspiration on conference stages around the country, guest writes for the likes of Fast Company, Green Builder and GreenBiz, and directly manages a team of leaders who, collectively, have made Shelton Group a 30-year success story.
---
Wednesday, July 19
9:00 am - 10:45 am
Consumers: What Are the Little Rascals Up to Now?
Give the People What They Want! A Road Trip Through the Consumer Mindset on Plastics, Packaging, Recycling, and What They Expect from the Brands They Buy From
No matter the country, consumers "get recycling." They understand what they're supposed to do and they think it's a good thing to do that everybody should be doing! But how well the system is working varies by geography. And a working "guilt assuaging" system is key to how they feel about the materials they ultimately have to discard — and to how they feel about the brands they buy from. This session will dive into the latest American and global insights from Shelton Group, the country's leading marketing communications agency entirely focused in sustainability, and reveal what people believe, expect and want related to sustainability and the products they buy/use every day.