Conference Speakers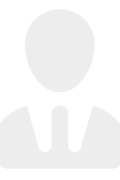 Len LaPorta
Managing Director, Wiles Bros. - Aintree Capital LLC
---
Thursday, July 20
11:30 am - 11:45 am
WOW Pre-Conference Webinar: Maintaining Value in Your Business During the M&A Process
Maintaining Value in Your Business During the M&A Process
Company leaders making the decision to sell their business often forget to manage the business for growth during the process. Too often they are concerned about retaining their company's value while growth is pushed aside. By using a competitive sell-side process during the M&A transaction, a company has the best chance to keep – and improve – its valuation until the papers are signed.
Join Len LaPorta, Managing Director – Investment Banking, Wiley Bros, as he reviews the M&A industry to learn how a potential bidder looks at your management team's performance and the impact on valuation. Follow Len as he reviews several M&A case studies to create templates to help you create new operational performance to improve value. Gain a better understanding of the M&A process and the value a robust side-sell partner can provide.
Learn strategies to:
Engage the entire management team in the M&A process to increase the valuation
View a current operational challenge and creating framework to increase the valuation
Look at the forward new business "visibility" and increase the valuation
This complimentary webinar is designed for CEOs, CFOs, Business Development, Marketing, Legal and Logistics professionals.