Conference Speakers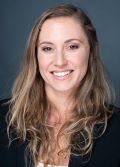 Noa Ziklo, Ph.D.
Global R&D Program Manager - Innovation Group, Sharon Personal Care
BIOGRAPHY
Noa is currently serving as the Global R&D Project Manager at Sharon Personal Care. Her responsibilities include leading research projects to develop innovative, natural, and green preservative solutions as well as skin care products, under the tight and restricted market demands, from proof of concept to the final product development stages.
Noa has a Ph.D. in microbiology from Sunshine Coast University, Australia, and post-doctorate from University of California, San-Francisco (UCSF). Specializing in women's health, infectious diseases, immunology, host-pathogen interactions, and microbiome research.
---
Wednesday, July 19
11:00 am - 12:00 pm
Wipes: Whats New & Improved!
A Holistic Approach Towards Wet Wipes Preservation