Conference Speakers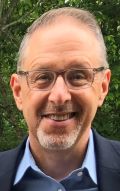 George Joncas
VP Sales - Americas, FiberVisions Corporation (An Indorama Ventures Company)
BIOGRAPHY
George Joncas is currently VP of Fiber Sales in the Americas Region for Indorama Hygiene Group. He joined FiberVisions in 2007 and has held various positions in sales, marketing, corporate account and Director functions. Prior to joining FiberVisions, Mr. Joncas worked for Hercules Pulp & Paper Division for 13 years in several commercial and technical capacities, including a 2.5-year international assignment in Singapore. Mr. Joncas holds a B.S. in Chemical Engineering and B.S. in Pulp & Paper Technology from North Carolina State University.
---
Tuesday, July 18
4:00 pm - 4:30 pm
2023 World of Wipes Innovation Award(R) Presentations
Nonwoven Wipe Using Biotransformation Technology
This innovative spunlace wipe utilized advanced biotransformation technology developed jointly by Indorama Ventures and Polymateria. Meeting the BSI PAS 9017 specification, this wipe in the event it becomes fugitive, and exposed to heat, sunlight, air and moisture will transform into a harmless, bioavailable wax at its end-of-life, eliminating microplastic pollution. Compatible with mechanical recycling and combatting 'fugitive' waste, this wipe represents a significant leap towards eco-friendly, sustainable nonwoven hygiene products.