Conference Speakers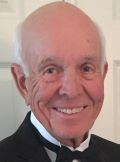 Ken Krengel
President, Yowel LLC
BIOGRAPHY
Ken Krengel, a natural entrepreneur, started his journey early working in the family's kitchen and bath dealership. Alongside the family business, Ken explored other industries, bringing unique products to market such as the "Red Rumbler" slide for parks and ski resorts, "Saucer Golf" frisbee golf course, and vinyl siding cleaners. In the 1980s, Ken revolutionized the Kitchen and Bath Industry by introducing computer-aided design (CAD) for designers, earning him a place in the National Kitchen & Bath Association Hall of Fame in 2005.
Even after retiring as an accomplished manufacturers' representative, Ken's creativity and entrepreneurial spirit persisted. At 80 years old, he is now a co-founder of Yowel, an eco-friendly alternative to paper towels.
---
Tuesday, July 18
4:00 pm - 4:30 pm
2023 World of Wipes Innovation Award(R) Presentations
The Yowel™ System
Ready to help the earth and save money…every day? Yowel is a patented system for dispensing reusable towels. Instead of a roll of paper towels, place a Yowel full of reusable towels into your paper towel holder – or choose the countertop model, and you're immediately reducing your paper towel consumption. The Yowel System has 40 reusable towels and a mesh bag for used towels. Save money and help Mother Nature.