Conference Speakers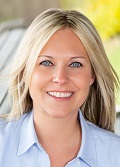 Michelle Duchnowski, Psy.D.
Founder & CEO, Bringabouts(TM)
BIOGRAPHY
Dr. Michelle Duchnowski is the Founder and CEO of Bringabouts™, and a NYS Licensed Psychologist with an entrepreneurial spirit. She has always possessed an insatiable desire for knowledge, limitless compassion for helping others, and fierce determination for growth and expansion. Dr. Duchnowski's empathic, intuitive, and inquisitive nature supports her ability to identify and analyze problems, and to develop viable solutions for improvement.
Dr. Duchnowski's formal study of Psychology began at Adelphi University, where she was recognized for High Status of Leadership and for Distinguishment in Science and Application of Psychology. She earned her Master of Science Degree in Psychology and Doctor of Psychology Degree from Hofstra University. Dr. Duchnowski thrived as a School Psychologist in two prestigious Long Island School Districts for 13 years and concurrently built a prolific private practice in Jericho, New York. In 2021, Dr. Duchnowski electively retired to pursue passions for effecting positive change on a larger scale.
Dr. Duchnowski recognized a need for efficiency with diaper rash cream application following the birth of her first daughter in 2015. After recognizing a product to fulfill their personal needs did not exist, Dr. Duchnowski began researching consumer needs and market trends for developing a solution to fill the market gap. She shared research and concepts with a well-regarded Patent Attorney to initiate the application process, and her patent was issued in 2018. Dr. Duchnowski created a name and logo, and Bringabouts™ trademark was registered in 2019. Her patent was re-issued to incorporate additional designs (2021) and is protected under the International Patent Cooperation Treaty (2022). Dr. Duchnowski has consistently been working together with an incredible team of manufacturers, suppliers, and service providers throughout the R & D phase of product development.
Dr. Duchnowski always sought balance between her professional and personal life through passion for adventure and travel. Her favorite pastime was planning trips to remote locations for unique outdoor experiences around the world. Dr. Duchnowski believes nature is the ultimate playground and her passions for long-distance travel and adventure morphed into a love for spending time outdoors with her young children. Through research for product development, her awareness of the symbiotic relationship between individual well-being and the well-being of our planet evolved. That is when the vision of Bringabouts™ evolved from product development to a mission. Bring About Change: Renew Well-Being, Restore Nature.
---
Wednesday, July 19
11:00 am - 12:00 pm
Wipes: Whats New & Improved!
An Innovative Approach to Sustainable, Hygienic Diaper Ointment Application & Packaging
Poor hand hygiene is a common pathway of germ transmission. Current ointment application solutions, that attempt to prevent the spread of bacteria through touch, include use of disposable gloves or plastic applicators. These supplemental solutions only add to landfill and ocean waste. Enter a new, convenient, and sustainable ointment application system providing a sanitary, portable option for parents and caregivers on-the-go.
To the delight of parents and caregivers, this novel 2-in-1 application and packaging system uses biodegradable and/or compostable materials to support caregiving convenience while removing reliance upon petroleum-based plastics. To the delight of environmentalists, the same system can be expanded far beyond diaper rash ointment to include dermatologic and beauty applications. It can also be made available in public health facilities to further enhance convenience and influence environmentally conscious waste-management solutions.
Tuesday, July 18
4:50 pm - 5:20 pm
Lightning Talks
Bringabouts™