Conference Speakers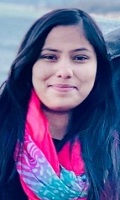 Deepika Mishra, Ph.D.
Consultant, U.S. Cotton Trust Protocol
BIOGRAPHY
Dr. Mishra is responsible for analyzing data input for the U.S. Cotton Trust Protocol. She is experienced in communicating about soil health data with growers and with the wider supply chain. She holds a PhD in Soil Science, which she obtained by producing a dissertation on "Improvement of cotton fiber quality with chemical mutagenesis".
---
Wednesday, July 19
2:00 pm - 3:15 pm
Transparency in the Supply Chain - Everyones Challenge
How the Trust Protocol Uses Data to Make Claims - Can Nonwoven Manufactures Create and Follow a Similar Path to Avoid Confusion?
The U.S. Cotton Trust Protocol is a science-based claim and compliance model developed to provide brands and retailers critical assurances that their supply chain is fully transparent. By establishing best practices when making claims only verified, honest and credible claims are made. The result is documented protection from legal, reputation and financial risk to brands and retailers.