Conference Speakers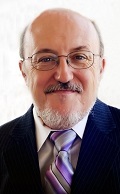 Chuck Rogers
Americas Director, Technical Consulting & Supply Chain Solutions, Bureau Veritas
BIOGRAPHY
Chuck Rogers is the Americas Director – Technical Consulting and Supply Chain Solutions for Bureau Veritas Consumer Product Services. Chuck has over 25 years' experience in supply chain and quality management both at the brand and retail level.
His retail experience includes both compliance and quality assurance roles with Dollar General and Wal-Mart covering all general merchandise categories including appliances, tools, furniture, apparel, and footwear. On the brand side, he was involved with manufacturing quality assurance as well as product reliability and safety assurance with Sunbeam Household products. In all of these roles he was heavily involved in sourcing a wide variety of products from factories all around the world.
Since joining Bureau Veritas in 2012, He has been heavily involved in developing supply chain quality and compliance solutions including traceability.
Chuck received his Bachelor of Science degree in Analytical Chemistry from the University of Tennessee at Martin in 1978. He was awarded the Masters degree in Business Leadership and Ethics from John Brown University in 2007.
---
Wednesday, July 19
2:00 pm - 3:15 pm
Transparency in the Supply Chain - Everyones Challenge
Why Companies Should Be Managing Their Supply Chain & the Risks of Not Having a Resilient Plan In Place
Consumers are becoming more concerned about workers' rights and the materials that go into consumer products. The need for a transparent supply chain has reached critical mass. A company's supply chain practices face scrutiny from almost every angle – workers' rights, product safety and integrity, and environmental responsibility. Very few organizations have the needed systems in place to monitor their supplier network.
Join our panelists as they frame the issue, and discover the steps and tools that can be used to protect your company from the legal, financial and reputational risks created by having information gaps in your supply chain.