Conference Speakers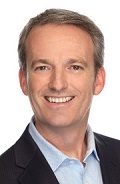 Paul Davies
Senior Consultant, Crown Abbey, LLC
BIOGRAPHY
Paul has more than 25 year's experience in R&D. He started his career formulating polymers for industrial filtration products and then spent 12 years at Johnson & Johnson developing consumer insights, claims and new products for different business categories involving nonwovens; including baby wipes, period products and incontinence products. After leaving J&J, Paul worked for PDI Inc. as marketing director, managing the P&L for their infection prevention business. He then returned to R&D to head the R&D team at Nice-Pak Inc. leading the innovation team for all categories of wet wipes from floor cleaning products to facial cleansing wipes. After Nice-Pak, there was a brief departure from nonwovens, and into cosmetics with Schwan Cosmetics and Avon, before joining Crown Abbey as a consultant in 2019.
Paul has worked in the UK, Germany and the US and has managed R&D teams located through the globe. Paul has a degree in Chemistry and a Ph.D. in Polymer Chemistry and lives with his wife and twin boys in the UK.
---
Tuesday, July 18
8:00 am - 12:00 pm
Wipes Academy
Wipes Academy
It's the first and only comprehensive wipes training program for the entire wipes supply chain. Come to the World of Wipes® International (WOW) Conference a day early for an in-depth wipes education. From wipes materials, design, and production to cost implications and packaging, the two-day WIPES Academy focuses on the most important consumer wipes segments while introducing and stressing the importance of every major facet of the multi-billion dollar wipes sector.
This course is essential for anyone working in any area of the multi-billion dollar wipes industry – including:
Raw materials and packaging suppliers
Brand and private label wipe converters
Retail buyers
Product developers
Please Note: This course is recommended for applicants who have completed the INDA Elementary Nonwovens Training Course or have two to four years' experience of basic nonwoven fabrics knowledge. There are a limited number of seats available in the course, so register today to ensure your participation.
WIPES Academy registrants receive a $250 discount off the WOW full conference registration fee. Pre-registration is required.