Conference Speakers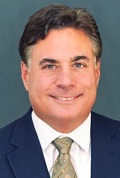 Steve Gallo
CEO, Diamond Wipes International, Inc.
BIOGRAPHY
As a Chief Executive Officer and Chief Revenue Officer in the consumer products industry, I have over 20 years of success refining strategy, building strong teams, growing revenue and increasing the value of brands and companies in the Fortune 100, middle-market and in entrepreneurial start-ups.
My expertise includes coaching executive and sales teams, building winning cultures, establishing core values, launching more profitable products and negotiating new multi-million dollar revenue contracts. I have demonstrated success in supply chain optimization, strategic planning and brand building with many buyer and executive relationships across the USA in the Club, Grocery, Convenience Mass Merchant and Alternative Format channels.
Recognized as a persuasive communicator and influencer, I am a true synergist and excel in bringing people and teams together to do their best work, even in the face of adversity and/or conflict. With a successful background in Sales, Marketing, Manufacturing and Supply-Chain, my passion is the commercial side of the business and I am known as a hunter and strong relationship/business developer. Early career Procter and Gamble training in leadership, problem solving and people development is still applicable today.
---
Tuesday, July 18
9:05 am - 10:05 am
Industry Thought Leaders: Priorities & Predictions
Industry Thought Leaders: Priorities & Predictions
Inflation, supply chain and capacity/demand balance remain top concerns for wipe producers in 2023. As business leaders drive both structural and financial responses to these issues many are also looking to seize opportunities for differentiation.
Join our panel discussion with nonwoven executives to discuss this changing landscape and implications for our industry. Topics will include subjects as diverse as inflationary impacts across the organization, surging wages, re-shoring as well as domestic and international drivers to supply/demand balance.