Conference Speakers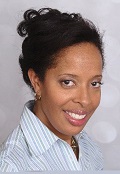 Kyra Dorsey, Ph.D.
Principal, Glory Group LLC
BIOGRAPHY
Dr. Kyra Dorsey is the owner of Glory Group LLC, the newest nonwoven consulting firm to serve the nonwoven industry. Those who know her state that Kyra is curious, collaborative, and focused to deliver impactful results for her clients and partners. Born and raised in St. Louis, Missouri, Kyra has a doctorate in Chemical Engineering from the Georgia Institute of Technology. This is where she began her nonwoven story with a thesis on fiber formation in meltblowing. She has over 2 decades of experience developing products for a variety of markets and application end uses such as hygiene, medical, industrial & specialty, hunting camo, food & beverage and, of course, wipes.
Kyra is an aunt of 2 precocious and inquisitive nephews and a godmother to many. She has a passion to serve, focusing on the education, leadership and growth of women and girls.
---
Thursday, July 20
9:00 am - 11:00 am
Flushability: Regulation, Innovation, Standards & Education
Flushability In A Nutshell
The first flushable wipe was invented and commercialized in the late 1990s. Due to a consumer need for improved hygiene in the bathroom, the ease of use, and the environmental perception, the flushable wipe market has grown rapidly in the last 20 years. For those who are in this market and those who are motivated to enter this exciting space, flushable wipes are still an exciting area, but challenging with pseudo regulation, standards and potential lawsuits to manage. Within this 'crash perspective' on flushable wipes, we will discuss the standards of focus in North America and why they can't be ignored, and share changes needed to pass performance standards across the supply chain.