Conference Speakers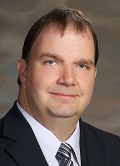 Matt O'Sickey, Ph.D.
Director of Education & Technical Affairs, INDA
BIOGRAPHY
Matthew (Matt) O'Sickey, Ph.D., Director of Education & Technical Affairs, INDA. Matt joined INDA in September 2022. He has prior experience as the Director of Application Engineering and Research & Development for the Americas at RKW North America and as Director of Global Market Development with Tredegar Corporation. He holds a deeply rooted belief that innovation is the result of the intersection of marketing and technology, and this is reflected in his career path, which encompasses both disciplines. His career has entailed developing and bringing to market a range of hygiene and packaging films and nonwoven laminates. Within the hygiene area, he has worked on the development and commercialization of topsheets, surge layers, waistbands, fit and closure elements, breathable films and laminates, backsheets, pouch films, and bags with more recent focus on sustainable solutions.
Matt has a Ph.D. in Chemical Engineering and a Masters of Engineering Administration from Virginia Tech, and a Bachelor of Science in Chemical Engineering from Purdue University with a heavy emphasis on the processing-structure-property relationships of polymeric materials.
---
Thursday, July 20
9:00 am - 11:00 am
Flushability: Regulation, Innovation, Standards & Education
Flushability Briefs - Standards Development
Join us for three, crisp 10-minute presentations summarizing the latest activities on the subject of flushability.