Conference Speakers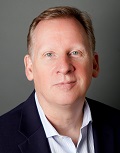 Richard Knowlson
Principal, RPK Consulting
BIOGRAPHY
Richard Knowlson has an Honors Degree [BSc (Hons)] from Trent University in the UK. He currently owns RPK Consulting LLC which he founded in March 2019. Previously he worked for almost ten years with Jacob Holm leading their Business Development & Product Development activity.
Richard has worked in the Airlaid and Spunlace industries in Technical Development roles for more than 30 years and has multiple patents in these technologies. He has served on the INDA Board of Directors and has written and presented multiple papers at EDANA and INDA meetings all over the world.
---
Wednesday, July 19
9:00 am - 10:45 am
Consumers: What Are the Little Rascals Up to Now?
Wipe Industry Statistics
The Wipe Industry in North America has been through continued evolution over the last 5 years and candidly it seems that the near term future is likely to be even more tumultuous. In this paper we will review the current volume position of Consumer Wipes (Baby Wipes, Household Wipes, Personal Care Wipes, Moist Toilet Tissue) and Industrial Wipes and the changes in this market over the last five years. This will be from a Nonwoven & Converter perspective rather than over the counter sales statistics.
We will then also try to make some projections as to where we see the key future trends in each of these categories and how we see the likely impact of these trends on Nonwoven volumes over the next five years.