Conference Speakers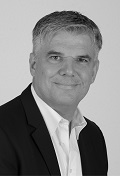 Kai Poehler
Director Business Development Nonwovens, Voith Paper GmbH & Co. KG
BIOGRAPHY
• Apprenticeship as papermaker (Drewsen Spezialpapier)
• 1st Diploma: Process engineering Papermaking; University of Applied Science Munich
• 2nd Diploma: Industrial engineering and management; University of Applied Science Munich
• Product manager Tissue Heimbach Group
• Strategic business development Manager Tissue Heimbach Group
• Joined Voith 2002
• Project manager (2002-2006)
• Sr. Manager Order processing (including services) (2006-2010)
• Sr. Manager Application specialty paper (2010-2016)
• Director Application & Business Development Specialty Paper/Nonwoven since 2016
• Strategic business development Nonwoven (incl. R&D)
• Chair of "Vereinigter Papierfachverband München e.V"
• Team member at ISO, DIN and DWA
---
Wednesday, June 26
10:30 am - 12:00 pm
Material Development in Wipes II
The Next Level of Wipes
The technology of wet-laying and spunlacing (WLS) has been a success in the market since its introduction in 2013. Now this proven concept might also be an answer to new challenges.
In recent years people all over the world more and more worry about plastic islands in oceans,"fatbergs" in sewer system and microplastics in food and water. Governments, e.g. the European Union on December 19th 2018, react by banning usage of plastic in single use products (SUP), labeling obligation or putting them under observation.
Therefore conventional spunlaced wipes containing polyester or polypropylene will increasingly get under pressure. In this talk Voith and Trützschler Nonwovens discuss two different technology concepts for greener wipes made from renewable resources:
- WLS technology for making fully biodegradable wipes from cellulose-based fibers. These next level types of wipes provide best preconditions to meet all future market requirements
- Cotton fibers as an alternative raw material for carded-spunlaced wipes. Both virgin cotton and comber noils can be processed into high-value end products with the original sought-after "cotton touch".