Conference Speakers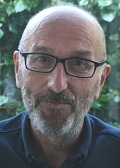 Adrian Wilson
Editor, Sustainable Nonwovens Magazine
BIOGRAPHY
Adrian Wilson has covered the nonwovens and technical textiles industries for a range of publications for the past 25 years. His company AWOL Media now provides specialised editorial and promotional support, in addition to multi-client special reports.
---
Wednesday, August 26
10:30 am - 11:30 am
Emerging Needs and Wants of a Changing Consumer Base II
London: Why Do All the Problems Start in the Pesky UK's Capital?
For a range of reasons, many of the issues that the nonwovens and single-use disposables industries are currently responding to have emerged in London, before assuming global significance.
The first major fatberg, for example, was discovered in the city's 19th Century sewerage system back in 2013 and more have subsequently occurred under London's streets than anywhere else in the world.
As a result, the UK's government became the first to propose a ban on wet wipes, and certain retail chains have already stopped stocking them.
The London Museum meanwhile made a slice of the biggest fatberg to date one of its major attractions.
This presentation will examine the phenomenon and many related issues, including the global impact of the BBC's 'Blue Planet TV series, the very British debate about teabags and inevitably, the impact of Brexit.