Conference Speakers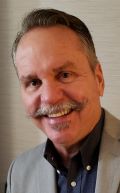 Doug Cole
VP - Global Product Development, Rockline Industries
BIOGRAPHY
Doug has been with Rockline Industries for over 9 years and is responsible for global product development. Doug has had leadership assignments in both US and UK. Prior to joining Rockline, Doug was with Kimberly-Clark Corporation, Neenah, WI, for 14 years leading many R&D teams and large development projects in absorbent products and wet wipes. In 1984, Doug started his career at Armour-Dial in Scottsdale, AZ, where he worked for 6 years and held positions of Senior Formulation Scientist and Assistant Brand Manager in both retail and I&I products. Doug earned a BS degree in Biochemistry and an MBA in Marketing. Doug is the inventor of numerous patents covering absorbent products, dispersible nonwovens, formulation and packaging.
---
Thursday, June 27
9:00 am - 11:00 am
Preservative Developments: Safety vs Efficacy
Wet Wipes Preservation, Where Do We Go from Here?
With a continuous reduction in preservatives allowed for use in wet wipes along with the ongoing changes and restrictions in global regulations, what are the foreseeable options for wet wipes preservation in the future? This presentation will discuss atypical systems and approaches to wet wipe preservation that align with safety, efficacy and compliance for the future; including:
• Multifunctional Ingredients
• Synergistic effects of ingredients impacting preservation
• Synergistic effects of fibers & ingredients impacting preservation
• Atypical preservation opportunities
o Surfactants
o HLB
o Emulsions, W/O versus O/W
o Water Activity
o Self-preservation
o Nonwoven fiber additives / treatments
o Packaging