Conference Speakers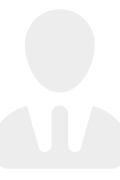 Michelle Duchnowski, Psy.D.
Founder & CEO, Bringabouts(TM)
---
Wednesday, July 19
3:00 pm - 4:30 pm
Wipes: Whats New & Improved!
An Innovative Approach to Sustainable, Hygienic Diaper Ointment Application & Packaging
Poor hand hygiene is a common pathway of germ transmission. Current ointment application solutions, that attempt to prevent the spread of bacteria through touch, include use of disposable gloves or plastic applicators. These supplemental solutions only add to landfill and ocean waste. Enter a new, convenient, and sustainable ointment application system providing a sanitary, portable option for parents and caregivers on-the-go.
To the delight of parents and caregivers, this novel 2-in-1 application and packaging system uses biodegradable and/or compostable materials to support caregiving convenience while removing reliance upon petroleum-based plastics. To the delight of environmentalists, the same system can be expanded far beyond diaper rash ointment to include dermatologic and beauty applications. It can also be made available in public health facilities to further enhance convenience and influence environmentally conscious waste-management solutions.