Conference Speakers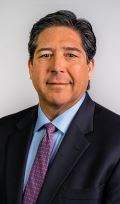 Robert Weilminster
EVP & General Manager - US & Canada - HHS, Berry Global
BIOGRAPHY
Robert Weilminster is the EVP and General Manager, Hygiene - US & Canada for the Health, Hygiene, and Specialties Division of Berry Global. Robert has been with Berry Global since 1994, serving in leadership roles across Sales and Marketing, Finance, Corporate Development and Operations.
---
Tuesday, July 18
9:05 am - 10:05 am
CEO Panel: Priorities & Predictions
Panelist - CEO Panel: Priorities & Predictions
Inflation, supply chain and capacity/demand balance remain top concerns for wipe producers in 2023. As business leaders drive both structural and financial responses to these issues many are also looking to seize opportunities for differentiation.
Join our panel discussion with nonwoven executives to discuss this changing landscape and implications for our industry. Topics will include subjects as diverse as inflationary impacts across the organization, surging wages, re-shoring as well as domestic and international drivers to supply/demand balance.