Conference Speakers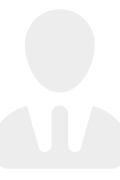 Kyra Dorsey, Ph.D.
Principal, Glory Group LLC
---
Thursday, July 20
9:00 am - 11:00 am
Flushability: Regulation, Innovation, Standards & Education
Flushability In A Nutshell
The first flushable wipe was invented and commercialized in the late 1990s. Due to a consumer need for improved hygiene in the bathroom, the ease of use, and the environmental perception, the flushable wipe market has grown rapidly in the last 20 years. For those who are in this market and those who are motivated to enter this exciting space, flushable wipes are still an exciting area, but challenging with pseudo regulation, standards and potential lawsuits to manage. Within this 'crash perspective' on flushable wipes, we will discuss the standards of focus in North America and why they can't be ignored, and share changes needed to pass performance standards across the supply chain.