Conference Speakers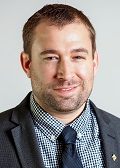 Jake Smith
Director – Supply Chain and Customer Care, Health, Hygiene, and Specialties Division, Berry Global, Inc.
BIOGRAPHY
Jake leads the Supply Chain Planning and Customer Care functions within the U.S. & Canada region of Berry's HHS division, leading the region's Sales and Operations Planning strategy and macro demand/supply execution, responsible for Customer Service management of Berry's film and non-woven product portfolios, and has accountability for end-to-end supply chain planning performance. He has been with Berry Global since 2013, advancing through various supply chain positions with the company over that time. Mr. Smith holds a Bachelor of Science in Finance from the University of Southern Indiana.
---
Tuesday, June 28
11:00 am - 12:00 pm
Supply Chain Challenges in Wipes
The Supply Chain – Import Pressures vs Domestic Manufacturing
The impacts of COVID-19 have touched numerous aspects of our lives, and the dynamics between domestic manufacturing and imports is no different. Although exacerbated by the pandemic, this issue was already subject to various offsetting pros and cons. In this presentation, I will focus on covering the advantages and disadvantages that each domestic production and international sourcing have on the other, especially relevant to fast-moving consumer goods like wipes, impacts of these differences in managing the overall supply chain, how COVID-19 further influenced the domestic/import dynamics, along with how my own professional experience was affected.