Conference Speakers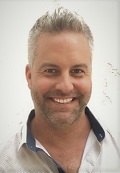 Jonathan Rockett
Founder, Sizzling Digital
BIOGRAPHY
A longtime creative entrepreneur with a passion for marketing, sales and branding, Jonathan has excellent skills in communication and copywriting, web design and content development, and is highly knowledgeable in most disciplines of the digital marketing ecosystem, including Lead Generation, SEO, PPC, Email Marketing and Social Media. Jonathan is a charismatic leader who has taken a mobile app startup from 'idea on a napkin' to market, with more than 10,000 users in the first 90 days and national press in Forbes, Fox and beyond.
---
Wednesday, June 29
9:00 am - 10:00 am
Trends in the Wipes Market and Among Consumers I
A New Frontier for Commercial Cleaning
Consumers weren't the only group whose cleaning habits were impacted by COVID-19. Commercial cleaning companies found themselves working in an entirely new dimension as corporate clients struggled to keep their doors open and their staff safe. Many lessons were learned and opportunities were exposed which have resulted in new practices emerging as we enter our third year of the pandemic.
Over 100 commercial cleaning firms were interviewed to learn about their experiences and how they envision the future of contract cleaning. Discover what changes commercial cleaners are making and what they are leaving behind as the industry adapts to the new normal of living with COVID-19.