Conference Speakers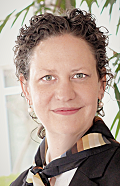 Jennifer Greenamoyer
Director of Government Relations, INDA
BIOGRAPHY
Jennifer "Jen" Greenamoyer is an experienced policy advocate and is INDA's new Director of Government Affairs. She will raise the association's profile in Washington, D.C. Greenamoyer brings 25 years of experience at associations, the U.S. Environmental Protection Agency (EPA) and on Capitol Hill.
Most recently, she was senior government relations liaison and the principal lobbyist at the American Institute of Physics (AIP) for 15 years, where she represented the association to Congress and lobbied for appropriations. Greenamoyer has strong expertise in science policy and education that will enhance her role as an information resource for INDA members, staff, and others on government affairs' matters affecting the industry.
She began her career working at the EPA in the Office of Water and then the Office of Policy. Greenamoyer also trained EPA staff on regulation development and worked on small business regulatory relief. On Capitol Hill, Greenamoyer worked as professional staff for the House Committee on Small Business where she specialized in regulations about environmental and labor issues.
As Director of External Affairs for the Sea Grant Association, she secured annual appropriations, monitored legislative developments, and represented the association to federal agencies and the Administration on issues of interest, funding opportunities and joint programs.
At INDA, she will serve as the liaison between the industry and government legislative and regulatory bodies by preparing formal submissions to the federal government articulating industry positions, and representing INDA on the Industry Trade Advisory Committee for Textiles and Apparel (ITAC 13) among other responsibilities in this key position.
---
Thursday, June 30
9:00 am - 10:30 am
Developments in Flushability Issues
GR Update
Legislators have been stepping up efforts to address concerns about wipes and similar items being flushed and causing issues with wastewater systems. Industry initiatives have been gaining success by focusing efforts on the 98% of wipes that are NOT marketed as "Flushable Wipes." There are now four state laws in place requiring "Do Not Flush" labeling for select wipes. Additional bills addressing flushability are pending or imminent in five states and New York City. Federal legislation is also in bloom with targeted and more sweeping bills introduced in both the House and Senate. Join Jennifer Greenamoyer, INDA's new Director of Government Affairs, for a tour through these legislative initiatives, industry success stories and the greater political environment we are all navigating.