Conference Speakers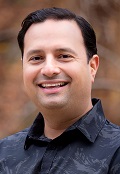 Carlos Giraldo
Sr. Director of Supply Chain, Rockline Industries
BIOGRAPHY
Carlos Giraldo is a Sr. Director of Supply Chain of Rockline Industries, a global private branded supplier of personal care and household wet wipe products. He has been with Rockline since 2005 in various roles, including Operations, Cross-Functional Leadership Development, Supply Chain Manager, Dir. of Sales and Operations Planning, and became Sr. Director of Supply Chain in June 2021. He spearheaded building the supply planning organization while transforming Rockline S&OP process. In addition, he successfully implemented key initiatives such as centralized planning and currently orchestrating the implementation of OTIF for Rockline. Before being in the CPG industry, he spent six years in the Automotive Industry, in manufacturing roles and product development, expanding product lines for Ford, GM, Chrysler, and international automobile brands.
Originally from Colombia, he moved to the United States in 1999 and spent most of this time living in Northwest Arkansas, and is currently transitioning to Wisconsin. His educational background includes a Business Organizational Management and MBA from John Brown University, a Certificate in Supply Chain Logistics from Michigan State University, a Certificate of Strategic Leadership from the University of Virginia's Darden School of Business, and a Certificate in Transportation Operations and Sourcing from Penn State University.
---
Tuesday, June 28
11:00 am - 12:00 pm
Supply Chain Challenges in Wipes
How to Thrive in Today's Highly Disruptive Environment
Discuss the supply chain learnings from the disruptions caused by the epic global pandemic. Uncertainty and unpredictability became part of the norm, and the need to constantly need change became the only constant.