Conference Speakers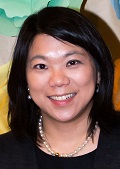 Vicky Chang
Marketing Manager, Consumer & Industrial Products, Amcor Flexibles North America
BIOGRAPHY
Vicky Chang is a Marketing Manager with over 15 years of diverse and extensive experience in marketing, ranging from conceptualization to launch, including and not limited to new product development, new product launch and product life cycle management. In her free time, Vicky enjoys spending time with her family and friends, traveling and trying new foods. She along with her husband and two kids currently reside in Kohler, Wisconsin.
---
Wednesday, July 14
4:00 pm - 5:15 pm
Sustainable Packaging & Dispensing For Wipes
Sustainability Impacts Across the Value Chain of Wipes Packaging
In a time where consumers increasingly "vote with their dollars" and spend with brands they trust, there is growing pressure for those brands to step up and make a difference in areas such as the environment and sustainability. In addition, brands also face pressure from retailers and from proposed legislation on plastics. Combined, these forces are applying greater urgency for CPGs to improve the environmental impact of their packaging.
These factors have driven CPGs to respond with ambitious sustainability goals with the common focus being on end of life solutions.
In this session, John Wilson, Director of Marketing and Sustainability, will discuss sustainability impacts across the value chain of wipes packaging, including using more sustainable packaging for the ecommerce channel. Wilson will also share considerations as you develop new wipes products and packaging, with a focus on recycle ready solutions with no compromise on performance.