Conference Speakers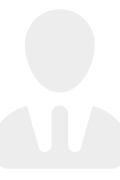 Viktoria Reidl
Product Marketing, Lenzing Fibers Inc.
BIOGRAPHY
Viktoria has more than 6 years working experiences in product development in the context of lean start-up and global corporate business environments within the chemical and chemical processing industry.
Since November of 2017, Viktoria has been with Lenzing's Product Management team for nonwoven fibers. She currently holds the position of Product Marketing Manager in which she contributes to product innovation and leads new product launches globally.
---
Tuesday, July 13
4:30 pm - 5:00 pm
World of Wipes Innovation Award® Presentations
LENZINGâ"¢ Lyocell Skin fibers
LENZING™ Lyocell Skin fibers with the patented Translucency technology become translucent when impregnated with serum, enabling a premium skincare routine with facial sheet masks that meet the expectations for translucency, smoothness, fineness and comfort. These VEOCEL™ branded beauty fibers are produced with an innovative special manufacturing system, giving assurance to end consumers that their purchased product contains genuine premium VEOCEL™ fibers. Therefore, LENZING™ Lyocell Skin fibers are an exquisite solution to deliver on consumer demands for more sustainable single-use masks, while contributing to natural circularity.