Conference Speakers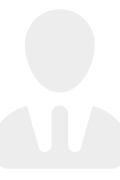 Danielle Lessing
VP of Global Product Development, SharkNinja
BIOGRAPHY
Danielle is a Vice President in Global Product Development, standing for both the consumer and the business. She has been with SharkNinja for over 9 years and is committed to developing products that solve real problems and will delight global consumers at every interaction and touchpoint, while ensuring all products deliver meaningful Reasons To Be that will capture consumers at the shelf.
---
Tuesday, July 13
4:30 pm - 5:00 pm
World of Wipes Innovation Award® Presentations
Shark VACMOP™
The Shark VACMOP™ cordless hard floor system delivers powerful suction and then spray mopping for a complete clean – all made possible with the innovative all in one disposable pad that allows you to pick up and lock away dry debris that other pads push around, and spray mop to tackle even the toughest messes.
The disposable Shark VACMOP™ pads consist of two components - the dirt chamber collects and locks away dirt and debris as you vacuum, and the fiber mopping pad mops up tough messes.
At under 5 lbs and cordless, the Shark VACMOP™ can go where the messes are – entry way, kitchen, bathroom, laundry room. It saves time, effort, and delivers a complete clean. With the click of a button, toss the whole pad (dirt, debris, wet mess and all) away - never touch a dirty pad again!