Conference Speakers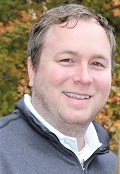 James Harvey
Director of Market and Product Development, ColorMasters LLC
BIOGRAPHY
James Harvey currently serves as the Director of Market and Product Development for flexible packaging and hygiene films at ColorMasters. ColorMasters has been in the flexible packaging industry for over 30 years with manufacturing capabilities in film extrusion, printing, laminating and packaging converting.
James has 20+ years in the personal care industry with a proven track record developing innovative raw material, products, and processes enabling sustainable market growth. Prior to Colormasters James worked for Kimberly-Clark and Medline in various roles leading material development, product development, and process improvement projects for the wet wipes and absorbent hygiene industry.
James has published several papers, has obtained 3 patents, one trade secret, and is currently responsible for launching ColorMasters new product line, Dri-Genic™ hygiene films.
James and his wife reside in Guntersville, Alabama with their son and twin daughters.
---
Wednesday, July 14
4:00 pm - 5:15 pm
Sustainable Packaging & Dispensing For Wipes
Sustainable Packaging Options for Wet Wipes
The world has a plastic waste problem and flexible film packaging and equipment manufacturing companies like ColorMasters and Teknoweb have a responsibility to be part of the solution.
Currently the standard flexible film materials used for wipes packaging are constructed by a 2-3 mil thick PET/PE printed laminate converted on HFFS flow wrap equipment. The primary function of the packaging is to provide a moisture vapor barrier (MVTR) to ensure wet wipe efficacy for the duration of the products shelf life. Current PET/PE flexible film laminates, used in wet wipes packaging, do not qualify for How to Recycle requirements. Additionally, PE film structures alone do not meet the MVTR requirements for maintaining product moisture levels.
Our presentation will provide an overview of the new PE based film options, developed by ColorMasters, that meet the film performance specifications required for wet wipes, convert at traditional line speeds, and meet ♴ and ♶ How to Recycle standards. In addition, we will review the testing, developed and completed by Technoweb on wipes converting assets, validating process ability of these new flow pack film variants as well as optimal process settings and equipment capabilities. Our goal in this presentation is to help develop our industry toward the successful and sustainable circularity of plastics.