Conference Speakers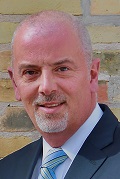 Christopher Dresselhuys
Business Director – North American Retail Wipes, Rockline Industries
BIOGRAPHY
Chris served as the Director of Product Management for Rockline Industries for five years prior to becoming the company's Business Director for North American Retail Wipes, where he oversees the company's Marketing, Consumer Research, Strategy, Project and Product Management teams.
Prior to joining Rockline, Chris held numerous Marketing positions in a variety of consumer products sectors including the Beverage, Durable Goods, Frozen Food and Toy industries as well as a lengthy career in the advertising industry.
Chris has spent his career steeped in researching and applying consumer psychology, insights and need-states into the development and marketing of successful consumer products. He holds a BA in International Relations from the University of Wisconsin-Madison and a Certificate in Neuromarketing from the University of Copenhagen.
---
Wednesday, July 14
2:00 pm - 3:15 pm
COVID-19 Impact on Wipes Consumption & Cleaning Habits
Consumer Wipes Usage During the COVID-19 Pandemic and What the 'Next Normal' May Look Like
In this presentation Chris Dresselhuys, Business Director for North American Retail Wipes at Rockline Industries, will detail the effect that the March 2020 "COVID Panic Buying" period had on U.S. wipe sales as the country headed into wide-spread lockdowns. He will discuss why the consumer reacted in the manner they did; how their behavior changed relating to various wipes categories; the effect that those behavior changes had on the retail landscape and what the future consumer behavior landscape may look like.
The presentation reviews syndicated data from Nielsen and IRI across numerous wipes categories from the periods before, during and after the "COVID Panic Period" as well as providing perspective on how markets may be affected by lasting changes in consumer behavior based on proprietary and third-party surveys as we move towards the "Next Normal".