Conference Speakers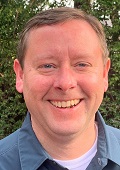 Jason White
Research Fellow, The Clorox Company
BIOGRAPHY
2003-present Clorox R&D - Research Fellow, held a variety of roles in Product and Process development, both front-end innovation and base business, focusing on Nonwoven based products (Pleasanton, CA)
1999-2002 Superior Nonwovens - Process / Plant Engineer, Bicomponent PET spunbond (Grey Court, SC)
1994-1999 Kimberly-Clark R&D – Co-op and full time in Meltspinning/bicomponent spunbond (Roswell, GA)
1997 BS Chemical Engineering, University of Tennessee (Knoxville)
I grew up in the Knoxville where I went to school, met my wife at K-C in Atlanta, and now we live in Pleasanton, CA with our 4 energetic children.
---
Wednesday, July 14
2:00 pm - 3:15 pm
COVID-19 Impact on Wipes Consumption & Cleaning Habits
Challenges and Tough Decisions in Pandemic Response
Over the last year, Clorox has experienced historically high demand for disinfecting products. This has created a variety of supply challenges for several brands. This talk will illustrate some of those challenges, and the quick decision making required to maximize the supply of disinfecting products that help consumers protect themselves during the pandemic. Disinfecting products, and especially wipes, have taken on a new level of importance to many consumers and institutions, helping to provide safety and confidence in shared spaces.