Conference Speakers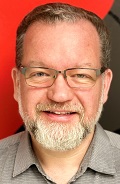 Jason Finnis
Chief Technology Officer, BAST Fibre Technologies, Inc.
---
Tuesday, August 25
11:30 am - 12:30 pm
Navigating Natural Options
Recent technology advancements have created an intact, all-nature fiber that has the same technical consistency and quality of a synthetic fiber. Using state-of-the-art processing techniques and advanced testing methods, BFTi has created a compostable alternative to synthetic fibers that can run at commercial speeds – event at 100% concentrations – and produce fabrics that meet or exceed the highest technical standards common for synthetic fibers.
Jason Finnis, CTO of Bast Fiber Technologies, Inc, will discuss the advancements BFTi has made to their supply chain management, process control as well as provide a dive into the enhanced performance characteristics important to wipe manufacturers – compostablity, absorbency and softness – that make bast fibers the ideal plastic-free wipe substrate.