Conference Speakers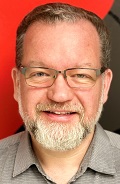 Jason Finnis
Executive Vice President & Chief Innovation Officer, Bast Fibre Technologies, Inc.
BIOGRAPHY
Jason Finnis is a 30-year veteran of the hemp and natural fibre industries with hands-on experience in all aspects of the value chain. He has a strong background in fibre innovation and is adept at developing intellectual property that leverages the inherent qualities of bast fibres and brings performance and sustainability to the nonwoven and textile industries. Current Board member of the Canadian Hemp Trade Alliance.
---
Tuesday, June 28
2:00 pm - 4:00 pm
Nonwoven Substrates for More Sustainable Wipes
Sustainable Innovation: Bast Fibre Use in Nonwoven Substrates
As the nonwoven industry transitions away from single use plastic, the search for an all-natural fibre substitute has intensified. Bast fibres are annually renewable crops that yield large amounts of fibre/acre. However, until BFT's innovation, these fibres were too dirty, inconsistent, and difficult to process on nonwoven equipment to be a serious plastic replacement.
BFT has spent years perfecting processes that thoroughly purify and standardize bast fibres from hemp and flax to meet the exacting standards of the nonwoven industry. Years of lab work and experimentation have resulted in a reproducible process that transforms these agricultural raw materials into fibres suitable for a wide range of nonwoven applications ranging from surface cleaning wipes to baby wipes and personal care wipes.
BFT is the global leader in bast fibre production for consumer nonwoven applications and produces these fibres from two commercial production facilities - one in Germany and the other on the East Coast of the USA.
BFT's fibres are a seamless replacement for plastic on the major nonwoven platforms - spunlace, wetlaid, airlaid, and needlepunch. If required, BFT's fibres blend easily with standard nonwoven fibres such as MMCF, cotton, and synthetics. Numerous pilot trials and commercial production runs confirm that fabric containing minority or majority bast fibre content meet all standards for strength, uniformity, haptics, and processing efficiency.
Presentation highlights:
• Performance enhanced; 100% natural fibres designed to meet the exacting standards of the nonwoven industry
• Beyond sustainability; moisture management, haptic qualities, and strength
• Bast Fibre supply chain and fibre validation through pilot trials and commercial production runs
• Bast Fibres suitability for a range of nonwoven substrates – from industrial to personal care
Tuesday, June 28
4:30 pm - 5:00 pm
2022 World of Wipes Innovation Award® Presentations
Sero® Hemp Fibres
Bast Fibre Technologies' sero® hemp fibres offer the nonwoven industry an all-natural substitute for plastic fibres. From dedicated EU and US based production facilities, BFT transforms raw bast fibres into premium natural fibres that are ideal for applications ranging from single-use and durable wipes to industrial applications. Suitable for minority or majority blends, sero® hemp combines easily with standard nonwoven fibres to produce fabrics that meet the industry requirements for strength, uniformity, and processing efficiency.