Conference Speakers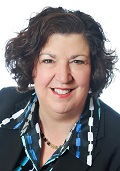 Linda Homan
Clinical Affairs Manager, Ecolab
BIOGRAPHY
Linda Homan is the Senior Manager of Clinical Affairs for Ecolab Healthcare. In that role, Linda focuses on the development of clinical and educational solutions, applied clinical research and incorporation of clinical best practices in all healthcare offerings. She is a member of, and serves as Ecolab Healthcare Division liaison to APIC (Association for Professionals in Infection Control and Epidemiology), SHEA (Society for Healthcare Epidemiologists of America), AORN (Association for PeriOperative Registered Nurses) and AHE (Association for the Healthcare Environment) and the Center for Infectious Disease Research and Policy (CIDRAP). Linda currently serves as Industry Liaison on the board of AHE.
Linda is registered nurse, is board certified in infection control and has been active in the field of infection prevention and control for over 25 years. She has held leadership positions in APIC, including President and Vice President of the Minnesota chapter and board member of the National APIC Research Council (formerly the APIC Research Foundation). Linda has participated in the development of infection control and environmental hygiene guidelines for the state of Minnesota and AHE and has often presented on topics related to infection prevention and control at regional and national APIC, AORN and AHE meetings.
---
Thursday, August 27
9:00 am - 10:30 am
Developments in Industrial Wipes
Healthcare Wipe Insights: AHE's Annual Trends Data Report
The Association for the Health Care Environment (AHE) is the recognized authority on the healthcare environment. AHE represents environmental services (EVS) directors, managers, supervisors, suppliers and consultants that direct and manage care for the patient and resident care environment across all care settings, including hospitals, long term care, continuing care retirement communities and ambulatory care. EVS staff are responsible for the cleaning and disinfection of hospitals and critical in the role of healthcare associated infection prevention.
AHE represents, defines and advances the professionals responsible for care of the health care environment to ensure quality outcomes and healthy communities. Each year, AHE surveys their members to identify trends in environmental services and healthcare. 2018 was the fifteenth year AHE has generated this report, providing data trends and emerging ideas from thought leaders on major issues, challenges, and opportunities facing the environmental services profession and its related disciplines.
This presentation will provide an overview and results from AHE's 2018 Annual Trends Data report, based on 228 responses from EVS professionals in North America. Special focus will be spent on topics relevant to INDA members, such as sustainability, cleaning and disinfecting chemical, dry and pre-saturated wipe usage, as well as customer drivers for product selection.
Audience members will gain a better insight on what drives end users to select wipes in this segment, where there are still gaps available for innovation, and what requirements are needed to meet their specific cleaning and disinfecting needs.