Conference Speakers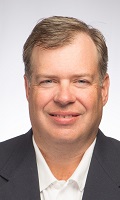 Brad Lyon
Sr. Product Manager, ITW Texwipe
BIOGRAPHY
Brad Lyon is a Senior Product Manager for Texwipe. Brad's focus is in textile wiper development and also works with other material and consumable product lines. He brings more than 30 years' experience in textiles and manufacturing and more than 20 years' experience in critical clean environments. He has a vast knowledge on how to bring and utilize materials inside cleanroom and aerospace environments. Brad holds a BS in Business Management and Economics and has a Six Sigma Black Belt Certification from North Carolina State University. He has been issued three patents and has co-authored numerous book chapters related to contamination control.
---
Thursday, August 27
9:00 am - 10:30 am
Developments in Industrial Wipes
Comparison of Wiper Test Standards for Cleanroom and Aerospace Markets
The wiper test methods for Society of Automotive Engineers' (SAE) AMS3819, Cloths, Cleaning, for Aircraft Primary and Secondary Structural Surfaces and Institute of Environmental Science and Technology's (IEST) IEST-RP-CC-004.3 and newly issued 4.4, Evaluating Wiping Materials Used in Cleanrooms and Other Controlled Environments are compared. The details behind each specification and test specific requirements are discussed. The discussion will address the evolution of the test procedures and incorporates a compare and contrast section.