Conference Speakers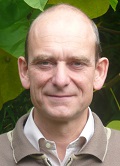 Bruno De Wilde
Lab Manager, OWS NV (Organic Waste Systems, N.V
BIOGRAPHY
Bruno De Wilde is the Laboratory Manager of Organic Waste Systems (OWS) in Ghent,
Belgium for whom he has worked for more than 30 years already.
In this capacity, he manages biodegradation, composting and digestion tests and consultancy services as well as waste analyses and inspection activities, supervising a team of 80 people. Bruno De Wilde has authored or co-authored about 30 scientific articles. Besides he is an active participant of several ISO and CEN working groups in this field and each year gives about 10 presentations on this topic at international conferences and company workshops. He also works as an expert on biodegradable plastics for the European Commission.
He took his MSc in Agricultural Engineering at the State University of Ghent in 1983, spent another year in the Laboratory of Microbial Ecology and then worked in an R&D project on making energy from biomass though biogasification in Indonesia for 4 years prior to joining Organic Waste Systems.
---
Thursday, August 27
2:45 pm - 4:15 pm
Challenges of Plastics in Nonwoven Wipes II
Determining the Sustainability of Wipes: Test Methods and Certifications for Different Environments
The sustainability of wipes can be determined, at least in part, by the rate and extent of degradation that occurs in its intended end of life environment - as well as the impact it has when uncontrolled disposal (i.e. littering) takes place. For an increasing number of communities around the world seeking to reduce single use plastics and divert organics from landfills, this means assessing the compatibility of the wipe with large scale organic recycling facilities that utilize either aerobic composting alone or a combination of anaerobic digestion and aerobic composting. For instance, compatible wipes used during food preparation or food service can then be combined with food residues in the organics bin without the need for consumer or staff separation. Similar assessments can be made for compatibility with home composting and wastewater treatment facilities.
Standardized test methods have been developed and largely harmonized around the globe to determine whether the product can be converted by microbial processes found in these environments in a sufficiently rapid and complete manner, so that no visible residues nor harmful invisible byproducts remain and reliable facility operations are maintained. The number and scope of testing is determined by the composition of the wipe substrate as well as any formulation applied to it. Certification agencies prescribe use of these test methods and specify the pass/fail criteria in order to obtain certification. Once successful test results and/or certification is obtained, manufacturers and brand owners are able to support relevant marketing claims such as "biodegradable" and/or "compostable" depending on local regulations.