Conference Speakers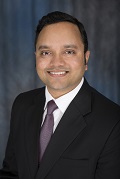 Piyush Thakre, Ph.D.
Research Scientist, Dow, Inc.
BIOGRAPHY
Piyush Thakre is currently working at Dow Packaging and Specialty Plastics as a Scientist in Health & Hygiene Technical Services and Development team. His focus area of research and application development is in nonwoven fabrics and backsheets. In the past, Piyush worked at the Materials Engineering Center (MEC) within Core R&D's Materials Science & Engineering (MS&E) Organization. Piyush has been the MEC focal point in Texas working closely with the P&SP and the PU business in application development and testing area. Piyush was responsible for setting up the first MEC application testing and development lab at the Texas Dow Innovation Center. He has worked closely with several Dow businesses, such as, Dow Water (TEQUATICTM), Dow Solar (POWERHOUSETM 2.0), Dow Elastomers (INTUNETM), Dow Packaging (PacXpertTM, INNATETM, OPULUXTM, INNATETM) and Dow Polyurethanes. He has also worked with the New Business Development team for the Packaging and Specialty Plastics business working on BIOLOGIQ, PACXQUEEZETM, and RECLOSETM/SEALUTIONTM platforms. Piyush has authored more than 20 external journal publications, 5 books and holds seven patents/patent applications.
Prior to joining Dow, Piyush worked at the Beckman Institute, UIUC on autonomous materials for 3 years after earning his Ph.D. in Materials Science/ Aerospace Engineering from Texas A & M University. Piyush currently serves as the chair of the Applications technical committee, and past-chair of Composites, Hybrids and Multifunctional Materials at the Society for Experimental Mechanics (SEM). In this role, he is responsible for organizing the SEM's annual international symposium and is the editor of the Springer volume for SEM proceedings for this technical division. Piyush also serves on the advisory committee for the Gordon conference on Multifunctional Materials and Structures. Piyush also serves on Dow site diversity leadership team, inclusion & diversity core team, and on the steering committee of Texas new researcher organization.
---
Thursday, July 15
8:30 am - 10:35 am
Nonwoven Substrates for More Sustainable Wipes
Sustainable Wipes Based on Synthetic Substrates
Wipes is one of the fastest growing market segments for nonwovens. Smithers-Pira market report placed the market size at 2.8 B lbs with 6.3% CAGR (2018-2023: pre-covid estimate). The recent COVID19 pandemic has further accelerated the growth and the current demand outweighs the supply. The trend of increased use of disinfecting wipes in consumer as well as institutional application is expected to continue beyond the pandemic. The current sustainable substrates are mostly made from biobased contents such as wood pulp and cellulosic fibers. Many of these biobased wipes are claimed to be compostable, however, the collection stream and the industrial composting infrastructure to compost wipes are almost non-existent. Hence, we are evaluating an alternate sustainability strategy for wipe substrates. This presentation will address the current challenges associated with biobased wipe substrates and present polyethylene (PE) based wipe substrates for providing better performance and sustainable approach.
Dow PE fiber grade resins were used to produce wipe substrates which were subsequently treated using specific surfactants to create wet wipes. A specific application test method was created to evaluate liquid uptake and liquid release. The nonwoven PE wipe substrates were tested to compare liquid uptake/release performance with incumbent substrates and were found to show improved performance. The physical substrate performance, such as, tensile strength and abrasion resistance was also found to be satisfactory as compared to incumbent substrates. The PE based wipes provided much enhanced conformance to contoured cleaning surfaces, premium soft feel, lower CO2 footprint compared to biobased substrates and more options for recyclability. The reduced use of raw materials and simpler supply chain could provide additional cost benefits.
This presentation aims to highlight the key performance metrics of PE substrates with respect to competitive products with emphasis on an alternate sustainable solution compared to currently available substrates in the market.