Conference Speakers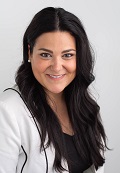 Claire Crunk
President, Southeast Hemp Fiber
BIOGRAPHY
Claire Crunk, President and Founder of Southeast Hemp Fiber, LLC, is a former healthcare provider turned textile entrepreneur.
A women's health nurse practitioner and private-practice owner, Claire left healthcare in 2018 to pursue the field of hemp fiber processing for textile and technical nonwovens applications. Claire has since worked to bring all players along the US textile value chain together to discuss and formulate a hemp fiber future in the United States while also developing her own commercial hemp fiber processing facility in the southeast United States. She holds a Bachelor's of Science degree from Birmingham-Southern College and a Master's of Science degree from Vanderbilt University. She consults for many growers, textile suppliers, manufacturers, and brands across the United States regarding hemp fiber integration, and she also consults actively for direct competitors in the marketplace. Her professional memberships include TNHIA as well as SEAMS, INDA, and AATCC, and she is currently fundraising for scaled processing. Committed to sustainability benchmarks, innovation, and people-focused business modelling, Southeast Hemp Fiber is emerging as a leader in the nascent hemp fiber industry and in the rapidly changing domestic textile value chain.
Claire lives in Fly, Tennessee with her husband and three daughters (and their horse and goats and chickens and dogs and cats and, now, hemp).
---
Thursday, August 27
5:00 pm - 11:00 pm
WOW On-demand
Hemp Fiber from Front to Back: Wipe the Right Way
Sustainable designs, processes, and supply chains that create ethical and diverse product offerings are now the norm and expectation to meet both consumer and regulatory demands. Hemp fiber integration meets and exceeds these demands but not without some difficulties. We will review the extraordinary technical advantages and sustainable processes inherent to hemp fiber and the unique challenges we face to bring this compostable feedstock to the wipes market.