Conference Speakers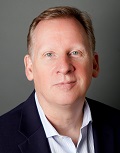 Richard Knowlson
Principal, RPK Consulting
BIOGRAPHY
Richard Knowlson has an Honors Degree [BSc (Hons)] from Trent University in the UK. He currently owns RPK Consulting LLC which he founded in March 2019. Previously he worked for almost ten years with Jacob Holm leading their Business Development & Product Development activity.
Richard has worked in the Airlaid and Spunlace industries in Technical Development roles for more than 30 years and has multiple patents in these technologies. He has served on the INDA Board of Directors and has written and presented multiple papers at EDANA and INDA meetings all over the world.
---
Tuesday, June 28
2:00 pm - 4:00 pm
Nonwoven Substrates for More Sustainable Wipes
How Sustainable Are You Willing to Be? New Technology to Support the Use of Recycled Fiber Sources
The pressure to move Nonwoven substrates to more sustainable materials has been unrelenting over the past 3-4 years. The Single Use Plastics Directive in Europe has barely even come to being and the landscape for Nonwoven substrates there has already shifted dramatically, and all signs point to consumer, retailer or brand driven change in North America, well ahead of potential legislation. At the same time we are in a hyper inflationary period where all our commodity fibers are increasing price dramatically at the same time.
Within this environment it is not surprising that there is a call out for cheaper feedstocks that can still meet sustainability requirements and that valuable trims and waste from primary materials be re-utilized where possible. Hence the question how sustainable are you willing to be? This paper will detail new equipment technology that has the potential to use both internally generated trims and waste and externally purchased recycled fiber sources. If the challenges of consistent quality supply in a readily usable form can be met will Nonwoven producers, Brands, Retailers and Ultimately Consumers be willing to accept them?