Conference Speakers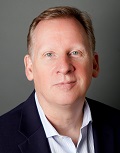 Richard Knowlson
Principal, RPK Consulting
BIOGRAPHY
Richard Knowlson has an Honors Degree [BSc (Hons)] from Trent University in the UK. He currently owns RPK Consulting LLC which he founded in March 2019. Previously he worked for almost ten years with Jacob Holm leading their Business Development & Product Development activity.
Richard has worked in the Airlaid and Spunlace industries in Technical Development roles for more than 30 years and has multiple patents in these technologies. He has served on the INDA Board of Directors and has written and presented multiple papers at EDANA and INDA meetings all over the world.
---
Thursday, August 27
5:00 pm - 11:00 pm
WOW On-demand
The Shifting Sands on Single Use Plastics – Navigating Regulation, Legislation and Consumer Opinion
• The pressure on Single Use Plastics continues, in the last 12 months more Countries & Municipalities have banned the sale of certain Single Use Plastics & there seems to be an endless wave of Consumer Awareness of Plastics in the Ocean and Marine Litter.
• This paper will try to provide the latest information on where Regulation & Legislation activities are today in North America and in other parts of the world. It will also highlight the positioning that Key Retailers are taking in response to both this & potentially more importantly the opinions of their customers, all from the perspective of the Consumer Wipes business.
• A Summary and Assessment of the Nonwovens Industry response to these pressures will be provided along with a roadmap for potential technology solutions and their relative merits.
Wednesday, August 26
2:00 pm - 2:45 pm
Plastics: Changing Consumer Priorities & Perspectives in the Age of COVID-19