Conference Speakers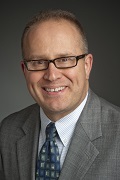 Brian Sansoni
Senior Vice President, Communications, Outreach & Membership, The American Cleaning Institute (ACI)
BIOGRAPHY
Brian Sansoni is the Senior Vice President, Communications, Outreach and Membership at the American Cleaning Institute, the Washington, D.C.-based association representing the cleaning product supply chain. For almost 20 years, Brian has worked to communicate the value, benefits, safety and sustainability that cleaning products and their chemistries bring to every-day life in home, commercial and healthcare settings. Brian serves as the chief spokesman for ACI, leading internal and external communications efforts while heading up the association's membership development and retention efforts. ACI's 140-plus member companies include the manufacturers and formulators of soaps, detergents, and general cleaning products used in household, commercial, industrial and institutional settings; companies that supply ingredients and finished packaging for these products; and chemical distributors.
---
Wednesday, August 26
9:00 am - 10:00 am
Emerging Needs and Wants of a Changing Consumer Base I
Where, When and How: Snapshots of Consumers' Use of Wipes
Weekly use of wipes continues to be strong habit for American consumers, according to new data from the American Cleaning Institute's 2020 National Cleaning Survey. How households are using these products today compared with a decade ago and what factors drive consumer purchase behavior will be outlined, along with summaries of every-day cleaning habits and behaviors among today's shoppers.