Conference Speakers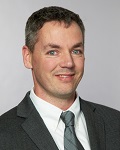 Paul Harmon
VP of Product Development & Product Marketing - HHS, Berry Global
BIOGRAPHY
Paul Harmon is the VP of Product Development and Product Marketing within the Health, Hygiene and Specialties division at Berry Global. Berry, headquartered in Evansville, Indiana, is committed to its mission of 'Always Advancing to Protect What's Important,' and proudly partners with its customers to provide them with value-added protective solutions. Berry is a leading global supplier of a broad range of innovative non-woven, flexible, and rigid products used every day within consumer and industrial end markets. Paul has been with Berry for 10 years in a variety of marketing and commercial leadership roles in segments including personal care and cleaning. In his current role Paul has responsibility for innovation, strategy and product lifecycle management across the HH&S division.
---
Tuesday, June 25
3:00 pm - 4:30 pm
Infection Protection
Industrial Wipes: Market Driven Innovations
Industrial wipes are engineered to effectively minimize the threat of healthcare-associated infections (HAIs), community-associated infections (CAIs), particulates on critical manufacturing surfaces, and also improve general cleanliness. As the world evolves, so do the demands on these products. Macro trends that are driving critical innovation needs of industrial wipes include increased population density, fear of germs, industrial modernization, process monitoring and control regulations, the Internet of Things (IoT), and professionalization of cleaning operations. The impact of each of these trends varies by market segment and region of the world. As wipe innovators, we need to deliver effective solutions for each given rmarket application.
This presentation will outline key trends driving innovation in four industrial wipe markets: Consumer Services (e.g. food, grocery, mass transit), Healthcare, Industrial Manufacturing and Building Services. It will also identify and explore innovations in chemistry, wiping fabrics, packaging/delivery, and cleaning mechanisms including robots and information technology (IT) that address these key trends.