Conference Speakers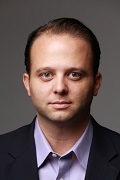 Jonathan Layer
Business Development Manager - Americas, Fibertex Nonwovens Inc.
BIOGRAPHY
Jonathan Layer has 7 years' industry experience in wipes business development with a focus in sales and product management. Jonathan has worked with major CPG brands and retailers to bring concepts to market, and he is passionate about solving consumer problems. Before joining Mogul South Carolina Nonwovens (now Fibertex Nonwovens, Inc.) in 2016, Jonathan spent 5 years with Rockline Contract Manufacturing.
Jonathan holds a BS in Management from Georgia Tech and an International MBA from the University of South Carolina.
---
Wednesday, June 26
9:00 am - 10:00 am
Material Developments in Wipes I
Consumer Insights in Sustainable Materials
The nonwoven industry uses a variety of sustainable fibers to offer product performance benefits and support label claims alike. These fibers frequently come at a price premium, and are often considered niche or cost prohibitive.
What are the consumer perceptions of some of the more popular sustainable fibers, and what key words or claims allow brands and retailers to capture more profitable opportunities? I'll consider some of the standard and emerging fibers, discuss what consumers really think about these materials, and explore what price premiums might be captured by communicating the material or associated claim.
I'll also consider retail trends and consumer feedback to glean insights into how select brands are communicating sustainability today and provide a snapshot of sustainability positioning in the market.