Conference Speakers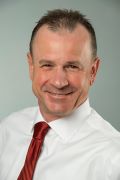 Lothar Kaierle
VP Sales Nonwovens, American Truetzschler, Inc.
BIOGRAPHY
Lothar Kaierle currently serves as the Vice-President of Sales/Nonwoven at American Truetzschler in Charlotte, NC. Mr. Kaierle began his career in the nonwoven industry in 2005 as the After Sales Manager for the Neumag Carding Division of Oerlikon, Inc. Mr. Kaierle has a Master Technician Degree in Mechanical Engineering from the Technical College in Aichach.
---
Thursday, July 15
8:30 am - 10:35 am
Nonwoven Substrates for More Sustainable Wipes
Sustainable Hygiene Products & Single-use Items - Are there Eco-friendly Alternatives?
We all know about the need for more sustainable products. Especially concerning single-use items we should go for eco-friendly alternatives.
Truetzschler Nonwovens is long known for its efficient and reliable carding and spunlacing technologies for cotton fibers. Whether virgin cotton, bleached or unbleached fibers or comber noils, the specialized NCR and NCA cards turn the fibers into top-quality webs for baby and body wipes.
We will talk and summarize latest developments and firstly discuss producing industrial wipe material from natural fibers such as hemp, flax, or jute. Secondly, we will introduce Truetzschler Nonwovens' latest carded/pulp (CP) technology for making sustainable wipes.
Wet-laying machinery supplied by our cooperation partner Voith combines with a high-speed card, the AquaJet for hydroentangling as well as a dryer and a winder. This layout gives flexibility for producing either Wet-laid/Spunlace (WLS) nonwovens, classic Carded/Spunlace materials or carded/pulp composite products. The raw material is paper-grade pulp and cellulose regenerated fibers. When bonded by high-pressure water jets without the use of chemical binders, the resulting nonwovens are 100% biodegradable, come from renewable resources and are affordable.