Conference Speakers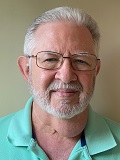 David Steinberg
President, Steinberg & Associates
BIOGRAPHY
David C. Steinberg is the Steinberg of Steinberg & Associates, Inc. With more than 30 years' industry experience, David is a world renowned industry expert whose preservative knowledge is second to none. He founded the Masters Program in Cosmetic Sciences at Fairleigh Dickinson University and has taught many courses, including Chemistry of Skin Care, Chemistry of Hair Care Ingredients, Cosmetic Raw Material Regulations, and Preservatives for Cosmetics. For more than 15 years he wrote a bimonthly column for Cosmetic & Toiletries Magazine. In 2006 he founded the Cosmetic Preservative Council and served as Executive Director. He is a Regulatory Affairs Professional Fellow and has served as Chapter Chair, National Treasurer and National President of the Society of Cosmetic Chemists. He is on the Board of Directors for the Independent Cosmetic Manufacturers and Distributors (ICMAD) industry association. He has received many awards, including: Eminent Visiting Scholar Virginia State University, Paper of the Year Australian Society of Cosmetic Chemists, and Society of Cosmetic Chemists Merit Award. He is a featured speaker at many industry events and always provides a unique perspective many find invaluable.
---
Tuesday, July 13
3:10 pm - 4:00 pm
The Confusing World of Regulations Impacting the Disinfecting & Sanitizing Wipes II
Antiseptics - The Past, the Present and the Future
There is always confusion between antiseptics and disinfectants (consumers who think they are the same), especially for the past year with the pandemic from Covid-19. The differences will be explained and who regulates them. Antiseptics are available as Rx drugs, OTC Drugs via an NDA and the most common are OTC drugs compliant with the Monograph. To understand what is happening since the virus and where we are heading, a brief history of the Monographs starting in 1972, with important timelines in 1974, 1994, 2014, 2020 and recent major changes. These include the active ingredients (API's); drug forms (where wipes fit), registrations, labeling and claims, and finally User fees. With demand so high during the pandemic the FDA came out with a temporary approval of a different form of antiseptics. These lead to many producers with no understanding of the regulations, which has resulted in the FDA reactions and enforcements.