Conference Speakers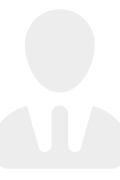 John Hebert
Branch Chief, Environmental Protection Agency
BIOGRAPHY
John Hebert is Chief of the Regulatory Management Branch I in the Antimicrobials Division within the Office of Pesticide Programs. He has worked for EPA for over 20 years on regulatory issues for antimicrobial and conventional pesticides.
---
Tuesday, July 13
3:10 pm - 4:00 pm
The Confusing World of Regulations Impacting the Disinfecting & Sanitizing Wipes II
COVID-19's Impact on the EPA's Labeling & Claims Rules
* How COVID-19 changed the EPA's labeling/claims rule (PRN 98-10) and when can manufacturers expect a return to reality?
* Proving efficacy