Conference Speakers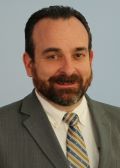 Jay Roth
Director of Sales, Elsner Engineering Works, Inc.
---
Wednesday, July 14
8:30 am - 9:45 am
Trends in the Wipes Market and Among Consumers
Growth and Demand of Canister Wipes Converting Lines in the US and Around the Globe
Elsner has been part of the rolled wipes converting community since 1972, developing innovative, industry-leading converting machinery to serve that community. We have seen first-hand the growth in that market, as the use of perforated and rolled nonwovens grew to a small market of dryer sheets and early canisters of baby wipes to the current COVID-impacted market where demand far outpaces supply. Through work with customers/converters, relationships with other machinery suppliers, and continued activity in the nonwovens marketplace, we have gained valuable insights into the capabilities and needs of the US and global markets. This presentation will present facts and figures regarding capacity of converters using both ELSNER and competitive equipment and show the steady growth of capacity in the 'converting corridor' of Wisconsin, the northeast US and other key areas. We will show a comparative view of canister demand in the US versus elsewhere in the world. We will also share insights we have gleaned related to the dynamic changes from the COVID crisis in regards to how converter/co-packers are conducting business (revised minimum orders, brands growing to bring production in-house, etc…).