Welcome to Virtual WOW™
Now more than ever, it's vital to stay connected to innovations in wipes – and Virtual WOW™ is the way to do it, with huge in-the-moment opportunities to collaborate and connect during this unprecedented time in our industry. No lines at the airport, no waiting for a Uber– it's all laser-focused on critical topics, giving you the best ROI on every minute of your time!
All conference presentations will be available on demand. You'll receive a unique your personal URL to access Virtual WOW™.
You'll hear each speaker's presentation and see the slides just as if you were in sitting in the front row — and you can access the URL and replay the presentations at any time.
Make appointments with Tabletop Exhibitors – make connections, grow your business, stay ahead. It's all at Virtual WOW™.
What is Virtual WOW™?
Here's what you can expect during "Virtual WOW™ 2020":
Coffee Talk (Wednesday and Thursday, Aug. 26-27 – 30 minutes)
Fantastic things happen over coffee! New connections start during a 30-minute moment that starts with a comfortable "hello". Claim your seat at a table of eight participants.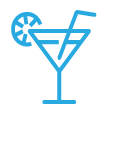 Cocktail Hour (Tuesday and Wednesday, Aug. 25-26  – one-hour)
It's a virtual mixer! No matter your time zone, you'll have an opportunity to meet, say hello,  see and be seen by your customers, prospects and colleagues. Whether it's EST or Greenwich Mean Time, pour a beverage and toast your industry in this small venue cocktail hour. The event will be hosted by some of the most engaging superstars in our industry. Jump into one of the multiple rooms to meet and greet. With a limit of 25 people in a room, you can easily connect, converse and create new business.
Afternoon Tea (Tuesday and Wednesday, Aug. 25-26 – one-hour)
Make new connections during this face-to-face hosted industry break. Rooms will have a limit of 25 people, making it much easier to meet people.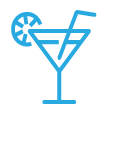 Engaging Conversations (Tuesday and Wednesday, Aug. 25-26 – one-hour)
Enjoy a cocktail hour without the cocktail, or the hour; engage in casual conversation with your peers in a small group of 8. Share your smile by turning on the video control! Each room will be hosted for easy introductions.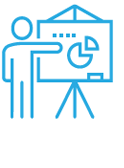 Ask-the-Experts (Tuesday, Wednesday, and Thursday, Aug. 25-27 – 15 minutes)
It's your chance to pose questions to any of the session's speakers. Engage in this 15-minute moderator guided Q&A session. Collectively - they'll be available for 15 minutes each day to answer your questions about wipes manufacturing, ingredients, branding, packaging, and market trends.
Tuesday, Aug. 25 – 15 minutes: Pete Mento, Ph.D., Managing Director, Practice Leader, Crowe LLP and Svetlana Uduslivaia, Head of Research, Euromonitor International
Wednesday, Aug. 26 – 15 minutes: Heidi Beatty, CEO, Crown Abbey; Brian Sansoni, Senior Vice President, Communications, Outreach and Membership, American Cleaning Institute (ACI); Adrian Wilson, Managing Editor, AWOL Media; Katie Keating, Co-Founder/ Co-CCO and Erica Fite, Co-Founder/ Co-CCO, Fancy, LLC; Geoff Collins, Director, Jacob Holm
Thursday, Aug. 27 – 15 minutes: Matt Schering, Chief Marketing Officer, Contec, Inc.; Brad Lyon, Senior Product Manager, Texwipe, an ITW Company; Linda Homan, Clinical Affairs Manager Ecolab and Patti Costello, Executive Director, Association for the Healthcare Environment (AHE)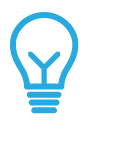 Focused Topics (Thursday, Aug. 27 – 1 hour each discussion)
Take a deeper dive into one or both of these focused topic discussions, hosted by industry experts. It's all about Flushability in one room or Substrates in the other – don't be shy to join this on-point discussion.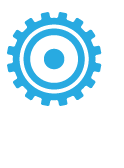 Speed Meetings (Tuesday, Aug. 25 – one-hour)
Need to meet multiple senior-leaders quickly? Enter the Speed Meetings Room to meet other wipes decision makers. It's an hour of non-recorded speed business – so you won't want to miss this special feature only at Virtual WOW™!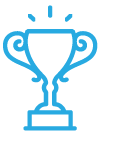 Trivia Break: (Wednesday, Aug. 26 – 15 minutes)
Take a 15-minute break for trivia, brain teasers and bragging rights. Enjoy a friendly competition with little-known trivia that will reset your brain and recharge your energy. Will there be "pink elephant" prizes at the end of the session? That's a good question... stay tuned!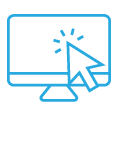 Exhibits
Each tabletop exhibitor will be given a link to their own Zoom room where attendees can stop by and visit. Explore new technologies and innovations presented by the tabletop host. Visit the Virtual WOW™ Event Program for schedule details. View list of virtual exhibitors >>
REVISIT this vital content for a full year!
All speakers' presentations will be available on demand, to view for up to a full year after Virtual WOW™ 2020. Recordings of the live Q&A's in "Ask the Experts" will also be available on-demand.

Please note: The Speed Meetings, networking and exhibits sessions in Virtual WOW™ will not be available on demand.